World Phone
The perfect low cost combination for keeping in touch when you travel - a World SIM card with a dual SIM handset and you're ready to go.

If you aren't sure if your handset is unlocked or just want a low cost 'travel' phone, this is the offer for you. It even has capacity for two different SIM cards at the same time, so you can insert your existing SIM in one of the slots and receive calls from family and friends on your existing number wherever you are in the world.
Stay in touch in over 190 countries worldwide, on airlines and 220 Cruise Ships across 380 networks.
Rates are easy to understand and are set with a flat rate per region for calls and texts starting from USD$0.35 per min and text.
Share your global number with family and friends and they can call you at no charge to them using a toll-free number.
World Phone Pack includes:
Multi-fit SIM
USD$10 credit included
International Mobile Phone and Global number (+44)
Voicemail functionality
Rates and Coverage
Calls and Texts
Call and text rates start from USD$0.35 per min and text to the majority of Europe.
GO-SIM SIM Card provides you with simple to understand roaming rates by region. All calls and texts are charged at one rate starting from a low USD$0.35 per minute and text with coverage extending to over 190 countries including airlines and over 220 Cruise Ships.
Country / Region
Making and receiving calls (per min)
Sending texts (per SMS)
Europe*, Australia, New Zealand, South Africa, Israel
USD$0.35
Caribbean*, South America*, East Asia*, SE Asia*, India, Russia, Ukraine, Mexico, UAE, Saudi Arabia, Qatar, Ghana, Kenya, Nigeria and Fiji
USD$0.75
South Asia*, West Asia*, Afghanistan, Cameroon, Egypt, Morocco, Senegal, Tanzania, Uganda and more
USD$0.95
Rest of the world
Refer to the Rate Finder
Receiving texts (worldwide, per SMS)
USD$0.09
* Covers majority of the countries in the region. Please use the rate finder to determine exact rates.
Best calling experience
Make a call as if you were back home. Dial a number and instantly connect to your receiver. No callback in 90 countries!
Prepaid account
Prepaid, so no contracts, monthly fees or bill shock
24/7 Customer Service
Our 24/7 Customer Service team are on standby to take your call, email or online chat available in multiple languages.
Free Calls for Family and Friends
Family and friends can call from the US, Australia, Canada, France, Germany and UK at no charge to them by dialing a toll-free number.
Global Travel Smartphone
Go anywhere in the world knowing your global travel smartphone can connect to any of the 380 networks available.
Track your Balance
Use the free TravelApp to track your account balance and top up as you go. All you need is a smartphone device.
JT Travel Buddy
The JT Travel Buddy traveler's phone is a simple mobile for calling and texting.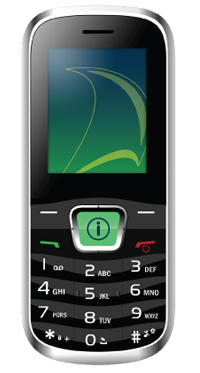 The device is easy to use, light weight and with quad-band frequency widely usable. This cell phone combines a series of features, such as dual SIM card capability or MP3 player, essential to today's traveler.
The 24/7 Helpline button provides direct access to Customer Service in multiple languages. Stay in touch with SMS messages - stay entertained with music - and stay mobile with this light weight quad-band cell phone.
View the userguide
Please note:
- JT Travel Buddy does NOT work in the USA Canada, Cambodia, Israel, Japan or South Korea.
- The phone pack comes with a USB charger and the power wall adapter is not included. Add a USB universal wall charger to your order during check out.
2G Quad Band (GSM 850/900/1800/1900)
Dual-SIM mobile phone
24/7 Helpline button
MP3 Player
Loudspeaker
Protect your SIM card for life
Protect your GO-SIM SIM Card for a lifetime!
In the event of accidental loss, damage or theft we will get you a replacement Travel SIM fast.
Opt for a single payment of either Lifetime or 12 month cover.
Covers accidental loss, damage and theft of SIM
Transfer credit to replacement card
Free delivery to your chosen destination
Lifetime cover and 12 month plans are available and can be selected at the checkout
Terms and conditions apply
7-day money back guarantee
We're so confident that you'll be happy with your new GO-SIM International SIM card, we're offering a money back guarantee.
If you're in any way dissatisfied and wish to cancel your International SIM service, you can contact the GO-SIM support team within 7 days of receipt and request a refund. We'll then give you a returns number and when your SIM card arrives back with us we'll credit your account with the original cost price of the SIM card. If any additional credit that has been purchased, but not used, we will be happy to credit you for this too.
GO-SIM Smart Pack
Includes International SIM + USD$10 Credit + Android Smartphone
USD$20


Credit
250MB


Data
World Pack
Includes International SIM + USD$20 Credit + 250MB Data
1GB


Data
USD$20


Credit
World Plus Pack
Includes International SIM + USD$20 Credit + 1GB Data