---
Product Information
Great call rates mean saving you up to 85% off international calls in over 195 countries worldwide. Which means you can talk longer for less. In fact you can talk six times longer than you would with a standard network provider. What's more, with GO-SIM, you don't pay roaming charges in over 80 countries, so you won't be charged if someone calls or texts you either.
---
JT Journey 3G Dual-SIM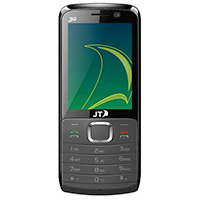 The JT Journey traveler's phone is our most advanced dual SIM handset yet. Its dual sim functionality means you can take the sim you usually use at home and couple it with one of our International SIMs to ensure you get excellent call rates and need never miss a call while away. What's more, it works anywhere in the world, including Japan and Korea.
This 3G cell phone combines a series of features, such as a 1.3MP camera, MP3 player, video player, FM radio, loudspeaker, Bluetooth and much more!
The JT Journey is easy to use, light weight and with quad-band frequency for use across the globe. Stay in touch with SMS and MMS messages - stay entertained with your music and videos and stay mobile with this light weight quad-band cell phone.
---
Need help?
Interested in buying, but just need to clear up the facts? Why not ask an expert? Send an email and our team of experts will get back to you with advice, more information or just reassurance that you are buying the right product.
Or, call one of our toll free numbers and speak to one of our Customer Service team who are available 24 hours each day.
---
Protect your Global SIM card for life
Losing your SIM card is bad enough at any time but if you are far from home it can become much more than an inconvenience.
You buy a Global SIM so that you can stay in touch, stay safe and save money. So what happens if you leave it in the taxi from the airport?
For a single payment, we can give you peace of mind for the life of your SIM account. So, if your Global SIM card is lost, damaged or stolen, we will get you a replacement fast!
Covers accidental loss, damage and theft of Global SIM
Transfer credit to replacement card
Free delivery to your chosen destination
Lifetime cover and 12 month plans are available and can be selected at the checkout
Terms and conditions apply
To add GO-Protect, just select the annual or lifetime cover option within the basket when you buy any Global SIM pack.
---